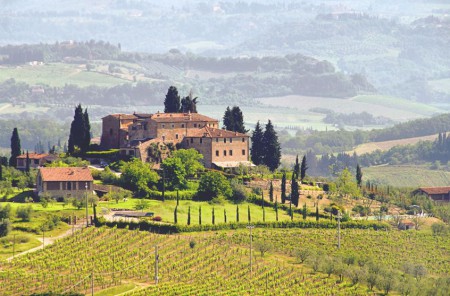 Currently there are excellent properties for sale at reasonable prices in the Chianti area of Tuscany, Italy. These range from villas (true Tuscan villas as opposed to simply stand-alone houses – bear this difference in meaning in mind when house-hunting), converted farmhouses (case coloniche), and town and rural apartments, as well as full-fledged wineries and vineyards. It's very important to talk to the neighbours of properties that you are interested in. They are much more likely to have a full knowledge of the pluses and minuses than an agent. Check the adequacy of the water supply in summer and don't buy near restaurants and bars (late night noise).
Studio Montagliari real estate in Tuscany specialists

For 25 years, Studio Montagliari has been one of the leading Tuscan real estate agencies, with experience in the sale and development of residential, hospitality and agricultural properties in Chianti and elsewhere in Tuscany, Italy. Studio Montagliari offers a tailor made service to find the perfect property. You can rely on Claudia Voss, Michele Braito and their staff as qualified property experts to guide you through all phases of the purchase and the improvement of your dream home or real estate investment in Tuscany. Contact us for more information on our large portfolio of residential and commercial properties, historic villas, farmhouses, wineries, farms, business premises, apartments in city and countryside, hotels and historic buildings and cottages to renovate. More about Studio Montagliari real estate in Tuscany.

Although Elena was born in Venice, she was brought up in Tuscany and is a historian and frequent contributor to online articles about life in Tuscany and Umbria. Her specialities are Tuscan and Umbrian local history and folklore.