As a visitor to Tuscany you might have any of several reasons to not want to hire your own car to explore the province – you might not have a driving licence, you might be apprehensive about facing traffic in unfamiliar surroundings, you might want to be without a car on a single day when you plan to go wine tasting, you might wish to economise. So what are the alternatives for getting around in Chianti and Tuscany?
1) Stay put and make short excursions on foot
2) Use public transport
3) Rove around the countryside on a bicycle
4) Hire a car with driver/guide when needed
5) All of the above.
1) Stay put and explore your area on foot
For those who would like to spend their vacation within walking distance of shops and restaurants and yet be able to go for a ramble through vineyards and olive orchards, the ideal option is a self-catering vacation apartment in a small town or village that can be accessed by public transport. Here are some possibilities in and near Greve in Chianti, the market town of the Chianti Classico wine zone.
• On or near Piazza Matteotti, within Greve in Chianti:
Bed & Breakfast "Nella Piazza" offers three large rooms for 2 or 3 persons on the main piazza of Greve in Chianti.

Bed & Breakfast "Nella Piazza" offers three large and comfortable vacation rooms for 2 or 3 persons. We are located on the second floor looking out directly onto the main piazza of Greve. Behind the house is our quiet terrace where our guests may have their breakfast and relax at any time of the day. A well-equipped kitchen is also available for those who wish to have their dinner at home. More about Bed and Breakfast "Nella Piazza" B&B Rooms in Greve in Chianti Tuscany.
Apartment "Saverio" vacation apartment for 4 (+2) persons directly on the main piazza of Greve in Chianti

Apartment "Saverio" is a large and comfortable vacation apartment for 4 (+2) persons located on the first floor looking out directly onto the main piazza of Greve. It has a huge terrace overlooking the piazza, a double room and a twin room, a well-equipped kitchen plus a beautiful sitting room and two bathrooms. More about Chianti vacation apartment "Saverio".
Vacation apartment "La Casina" for 2(+1) guests, located in central Greve in Chianti, Tuscany

"La Casina" is an apartment for 2 (+1) persons situated two minutes walk away from Piazza Matteotti. It has a double bedroom, a living room with sofa bed, a kitchen, a bathroom and a terrace area for al fresco eating and relaxation, a spacious private garden and off-road parking. More about Chianti holiday apartment La Casina. More about "La Casina" holiday apartment in Greve in Chianti.
Vacation Apartments "Alessandro" 15 minutes from the main piazza of Greve in Chianti

Vacation Apartments "Alessandro" in Greve in Chianti consists of two modern apartments for 2 (+2) and 4 (+2) persons within a 15 minute walk of the main piazza of Greve in Chianti and of the Greve to Florence bus stop. There is a large terrace suitable for dining in the open air and we offer special menus for our guests at our pizzeria, "La Cantina". More about Greve in Chianti vacation Apartments "Alessandro".
Montebeni holiday apartments within walking distance of greve in Chianti, Tuscany

The tiny hamlet of Montebeni is within easy walking distance of the main piazza of Greve in Chianti and of the stop for buses to and from Florence. We offer two vacation apartments for 2, 3 and 5 persons. The apartments are fully-equipped and have spacious, modern bathrooms. The elevated location provides fine views and cool breezes in summer. More about Montebeni Tuscany Vacation Apartments.
Montefioralle is an ancient walled village rated one of the most beautiful villages in Italy and a 20 minute walk from Greve.
"Casa Forese" vacation apartment for 2 persons to rent in Montefioralle

"Casa Forese" vacation rental apartemtn - one of two apartments in a recently restored house at the foot of the walls of Montefioralle. It has a large, enclosed garden, an excellent location and a very reasonable price. Suitable for 2 adults and one small child. More about Casa Forese vacation rental apartment at Montefioralle.
• In or near Panzano in Chianti
is 10 minutes past Greve more or less at the end of the SITA bus line, is a quiet Tuscan hill town with restaurants, including the SOLOCICCIA ("Only Meat") owned by Dario Cecchini, an extravert butcher famous throughout Italy. Panzano is know for it annual festivals, including a good wine festival.
"Casa Ramoli" vacation apartment for 2 to 6 (+1) persons near Panzano in Chianti, Tuscany

"Casa Ramoli" is a restored farmhouse that was once a 15 C watch tower. The house is located within walking distance of Panzano and, in keeping with its original function, has truly spectacular views from its large terrace out over the Greve valley. Casa Ramoli offers vacation accommodation for 2 to 6 (+1) persons and has a large enclosed garden making it ideal for children. More about "Casa Ramoli" holiday home near Panzano in Chianti.
Agriturismo Felciano vacation accommodation for 2 up to 4(+1) persons on a winery at Panzano in Chianti

Agriturismo Felciano provides vacation accommodation for 2 up to 4(+1) persons on a working winery at Panzano in Chianti, Tuscany, Italy. Our holiday cottage in Chianti has been completely renovated with all modern conveniences, including WiFi, and is especially recommended for anyone with limited mobility. We are located 500 m from the SITA bus stop and 1 km from central Panzano. From our gazebo you have a splendid view out over the vineyards of the Conca d'Ora. More about Agriturismo Felciano holiday cottage in Chianti.
"Holiday Chianti House" rooms for 2 and 3 persons in Panzano in Chianti

At "Holiday Chianti House", English-speaking Sergio Sieni offers comfortable double and triple rooms with private bath in an attractive house near the bus stop for the bus to and from Florence. These rooms are very cool during summer and there are tables and chairs in the garden where you can eat picnic lunches and dinners and enjoy a bottle of wine. More about "Holiday Chianti House" vacation rooms to rent in Panzano.
Within walking distance of Impruneta, in the countryside and yet within a 20 minute bus ride of central Florence - have your cake and eat it too. It doesn't come much better than this!
"Podere Capiteto" near Impruneta and Florence offers three vacation apartments for 2 (+1) persons plus a large swimming pool

Podere Capiteto vacation accommodation provides farm house accommodations just 3 km from Impruneta. We offer three vacation apartments for 2 (+1) persons plus a large swimming pool for our guests. Horses may be hired from the neighbouring property for horseback excursions in Chianti wine country around us. Be able to visit the museums of Florence while staying high up in the cool and quiet Chianti hills. More about Agriturismo Podere Capiteto farmhouse accommodation near Florence.
• Train
For Tuscany train timetables Trenitalia web site. The train routes most useful to tourists are between Pisa and Florence, between Florence and Siena, and between Florence and Lucca. There is a station very near Pisa Airport for travel to Florence.

However, the SITA express bus (see below) might be preferable to the Florence to Siena train because it's a fairly stiff hike from the train station to the centre of Siena, while the bus stop is only a short walk away from the main sites. Local buses do run from Siena railway station to the town centre.

Check your train arrival times or journey durations carefully. There are fast trains that depart after certain local trains but arrive sooner.

There is a steam engine route, the Treno Natura, running Siena-Asciano-Monte Antico-Siena through the Val d'Orcia (which of course is in Tuscany but not Chianti), with three departures from Siena daily but possibly not all using the steam engine. (8:30, 11:15 and 15:45 - check the times, please). There is also a diesel rail car on this route. Reservations required. Highly recommended - costs quite a bit but children 10 and younger travel for free.
• Bus
There are extensive networks of comfortable Pullman buses throughout Tuscany but they have their limitations. Their purpose is to serve local people going to and from work and school, and their timetables reflect this, with few if any routes running after 7 or 8 at night, and long hiatuses during parts of the day. The timetables differ markedly between working days (Monday to Saturday), working days excluding Saturday, and Sunday and holidays. Timetables may also change for long school holidays. It is therefore a very good idea to print out and study the relevant timetables before you leave. The bus web sites usually provide pdf files for this purpose.

In addition, these routes are province-based with numerous buses fanning out from provincial capitals such as Florence and Siena, but with far fewer passing from one province to another. So for example, Panzano is located in the Province of Florence on Highway 222, exactly half-way between Florence and Siena, and yet to travel by bus from Panzano to Siena one must take the bus to Florence and then the express bus from Florence to Siena via the motorway.

Nevertheless, these buses can be extremely useful. You can be staying in a country apartment with a swimming pool that has a bus stop within half a mile or much less, so that it is entirely practical to spend a day in your nearest provincial capital while enjoying country life. Some famous wine tasting locales (for example, Vicchiomaggio) are just a few yards from a SITA bus stop.

Tickets can be bought on board the bus but there is often a surcharge and the driver might not have the ticket denomination you require and/or change. Normal practice is to buy enough tickets to come and go at the bus station ticket office or at the bar nearest to your stop. When you first enter the bus, be sure to validate your ticket by clicking it in the machine just behind the driver. Large bags, bicycles etc can be stowed in the boot (trunk) under the passenger compartment of the bus.

City buses also penetrate far into the countryside. For example, Impruneta is served not only by SITA and CAP buses but also by Florence city ATAF buses.

Here are some but by no means all useful Tuscany bus web sites:

SITA covering the following zones (look for Orari - timetables. Linee Urbane are inside towns and nearby, Linee Extraurbane go far into the countryside)
- Zona Mugello e Valdisieve   MAP
- Zona Chianti e Valdarno MAP
- Zona Montespertoli, Empoli, Certaldo, Castelfiorentino, Montaione
- Linea Firenze-Siena
- Linea Firenze-Bibbiena
- Zona Casentino, Valdarno Aretino e Valtiberina (including Arezzo)   MAP

There is an EXTREMELY USEFUL route generator based around Siena at www.busfox.com/timetable/ Note that this generator might not show the shortest route because it is Siena-centred. Try Firenze ---> Arezzo - there could well be direct buses from Florence to Arezzo.

CAP and other Lazzi services - Florence, Empoli, Prato, Pistoia, Lucca, Val d'Arno etc.
Click here for the "PIUBUS" route MAP.

CAP routes and timetables

ATAF - Florence city routes and nearby

RAMA timetables - Grosseto, Maremma, the remote country southwest of Siena

TRA-IN (this is a bus service, not the railways) - buses around Siena, Poggibonsi, Colle Val d'Elsa, Certaldo etc.

CLAP - Lucca, Via Reggio
Use of a taxi to transport you to your agriturismo is a fairly expensive option, but not excessively so in most cases because it can be extremely convenient. For example, the fare from Florence to Greve in Chianti is about 60 to 65 Euros - the same route is a one hour bus ride. Note that this is double fare because you pay for the driver to return empty to his base. Most taxi meters can be clicked to double rate so that you pay what you see on the meter. It's important that you have a good idea (preferably a map) of where you want to go because drivers are not unnaturally reluctant to drive through country lanes searching for a vaguely defined objective. Many rural addresses are in the form "Case Sparse numero xx" or "Loc. xxxxxxx" and only the postman knows what that means.

An alternative to a normal taxi is a taxi with an NCC licence. This means that the driver is allowed to quote a fixed price beforehand and these drivers often have very extensive experience of country roads and agriturismi. Arrangements to be picked up can be made before you leave home.

Don't disregard the NCC option - often the price for transport for your family and all of your gear directly from the airport or station to your country accommodations will cost not much more than a combination of trains, buses and local taxi, but will be much quicker, more comfortable and with less risk of leaving a bag somewhere.
Tuscany is a bikers' paradise as witnessed by the brightly-costumed, very fit-looking, Italian men on racing bikes streaming at high speed through the countryside every sunny weekend, much like shoals of tropical fish with a shark on their tail. Some parts of Tuscany, notably Chianti, are hilly and might not be ideal for the athletically-challenged but many areas have long flat stretches and gentle slopes. Racing bikes are universally popular in Italy but there's no reason not to use an ordinary road bike, and mountain bikes are often available from your accommodation for modest or no cost. There are also bicycle shops here and there where you can rent your transport.

Electric boosted e-bikes

The latest trend is to explore Chianti riding an e-bike, a bike similar to a standard bike but with an electric motor than cuts in to assist you on hills or even on long flat stretches. These can be rented independently but are also used for multi-day organised cycling tours such as those offered by the excellent e-bike tour company, Tuscany Quintessence . I recommend organised bicycle tours but this is by no means essential. Many excellent do-it-yourself bicycling guide books with maps and detailed route descriptions are available. Some of them are listed on the Greve in Chianti web site bicycling page. The Florence-Impruneta-Florence circuit is described here.
Here's a great place to stay while on a Chianti bike tour!

The Ristoro di Lucarelli offers quiet, clean and comfortable rooms with their own bathrooms for one, two or three persons. As its name suggests, the Ristoro also has a restaurant and a bar. It is ideally located on the country road that joins Panzano with Radda and Gaiole, and the Chianti Castles routes. More about Ristoro di Lucarelli.
And while cycling in the Alta Maremma SW of Sienna . . .

The densely forested area of the Alta Maremma provides endless wonderful bicycling circuits. If you want to see old style Tuscany, this is the area. And from here you can cycle down to the Maremma itself and visit the huge wild-life reserve there as well as go to the beach. Casa Reasco offers two commodious self-catering apartments in the village of Torniella, with extra rooms providing accommodation for GROUPS OF UP TO 12 PERSONS. Ideal for families travelling together and for bicycle and motorbike tour groups. The apartments and some additional rooms can also be rented together if you have a largish bicycling group. The prices can't be beat! More about Casa Reasco vacation rental accommodations in Torniella, Tuscany.
Although this costs a bit of money, an ideal way to explore Tuscany is to hire a licensed driver who also provides the car or minibus

. This is especially useful if you are a group of four or more, up to about eight. The vehicles are modern, comfortable, clean and air-conditioned. If they aren't, you're dealing with the wrong company.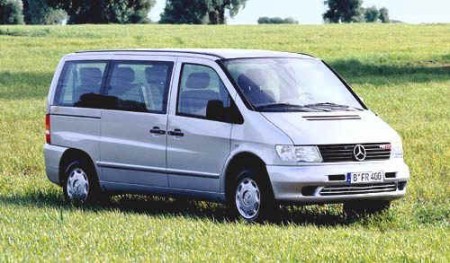 Be sure to distinguish between a taxi driver, a licensed fixed-rate taxi driver and a driver who is also a licensed tour guide.

• A taxi driver is used for fairly short routes or at least for a journey to a single destination, and he will charge exactly what his meter shows (double fare for a long trip where he is obliged to return empty).

• A driver who is appropriately licensed (NCC) may offer a fixed rate for an entire tour lasting an agreed amount of time and not extending beyond an agreed territory.

• If you also wish to be guided around the sights, you should use a driver who has a tour guide license - that allows him to enter buildings with you. It's also possible to hire an NCC driver plus a licensed tour guide, but this is normally the option for a full-sized bus rather than a minibus.

All three of these categories are permitted to enter the traffic-limited inner city areas in Florence and elsewhere that are closed to outside traffic.
Giovanni Sirabella minibus tours

Giovanni Sirabella is a licensed, English-speaking Tuscany tour guide and driver whose minibuses can carry up to 8 passengers. His Sunflower Tours specialises in shore-excursions for cruise ship passengers arriving at Livorno, and in wine and art tours throughout Tuscany. More about Giovanni and Sunflower Cruise Ship Shore Excursions from Livorno.
Angela Saltafuori minibus tours

Angie is a licensed, English-speaking Tuscany tour guide and driver who provides transport for groups of up to 8 passengers in an air-conditioned minibus. She holds a sommelier certificate and has an excellent knowledge of the highways and byways of Chianti. More about Angela, your wine tour guide in Tuscany.
Sergio Ceccherini minibus tours

Sergio Ceccherini is a licensed, English-speaking Tuscany tour guide and driver who provides transport for groups of up to 7 passengers in an air-conditioned minibus. Sergio's tours include wine tasting in different areas of Tuscany as well as sightseeing tours with great photographic opportunities. In addition he offers a comprehensive list of intercity transfers which can also include sightseeing along the way. More about Sergio's scenic wine tours in Tuscany.
Maurizio Manuelli minibus tours and transfers

• Pre-organised full day tours from the Florence and the Chianti area to Arezzo, Cortona, Sansepulcro and Assisi, or your own itinerary. Fixed prices offered.
• Full day tours to Urbino. Fixed prices offered.
• Pisa, Florence, Bologna and Forlì Airports, Livorno cruise ship port and Florence railway station transfers to and from your accommodation in Florence or Chianti. More about Maurizio's minibus tours and transfers.
Horse and wagon tours in Tuscany

A unique way to enjoy the true Tuscan rural ambience is to tour the countryside and visit a castle, villa or vineyard by means of a horse-drawn covered wagon. Luca Perrotta offers exactly this from his base near Montespertoli, about an hour from Florence by car or public transport. More about More about horse and wagon tours in Tuscany.

Although Elena was born in Venice, she was brought up in Tuscany and is a historian and frequent contributor to online articles about life in Tuscany and Umbria. Her specialities are Tuscan and Umbrian local history and folklore.